Vibe Sound Hues Stereo Earbuds with Stereo sound Quality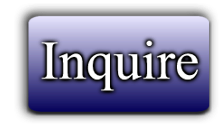 Catalog #58332
Catagory:
Electronics/Computers
Dragon's Price: .98 USD
Date Added: May 08, 2014 08:52
Quantity: 27620
Page Views: 1
---
Vibe Sound Hues Stereo Earbuds with Stereo sound Quality
Stereo hands-free earbuds.
The stereo hands-free earbuds are the best basic earbud you can find with a comfortable in ear design.
Bright fun colors make them great to collect to match with your outfit or your mood. Stereo sound quality and lightweight design with a 3.5mm stereo input jack.
Compatible with most 3.5mm jack devices.
EACH PACKAGE SAYS COMPATIBLE WITH IPHONE-IPOD-IPAD AND MOST 3.5MM DEVICES
Retail Ready
White – 7185 units - Grey 20,435 units
Your cost = $0.98 cents each.
http://www.amazon.com/Vibe-Sound-Hues-Stereo-Earbuds/dp/B00DBFF7ZO $ 3.99
---