C130a offer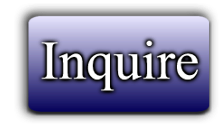 ---
We are pleased to offer, subject unsold or market withdrawal:
1 x Lockheed C130A Hercules
This aircraft is current operating, in great condition, and immediately available for Sale.
We can offer the attached C-130A Hercules for Sale including a very large spare parts and ground equipment inventory ( inventory valued at $3.0mil).
We can sell only to US government approved countries.
This is the only civilian FAA approved C-130A in the world. This is also the best condition, most advanced C-130A in the world.
Date of Manufacture: 1958
Total Hours: 11,615
Engines: Allison T-56A-11 motors, the highest time motor is 1,175 hrs and all motors are Maintained "on condition"
Propellers: Aero-Product (hydraulic) 1, 2, &3 are 1,175 hrs and #4 is 85 hrs.
Avionics: New Becker Air Line avionics installed in 2002 (see attached Avionics List)
TCAS: Honeywell TCAS 2 version 7
GPS: Becker Multi Function Display GPS worldwide
Coms: dual SunAir HF,s with 8.33 spacing and the Navs have FM immunity
Radar: APN-59
Iridium SAT phone system.
Fuel Capacity: 39,975 lbs.
Fuel Burn: 4875 lbs per hour and 300kts.
Payload: 30,000 lbs.
41, long floor (4 pallets)x 10, W x 9, H + 1 ramp regular pallet 88x108 New Paint July 2006. All new tires and brakes.
Certification: FAA Part 91, 501 subpart F approved maintenance inspection program.
Full set of maintenance and inspection manuals. This is the only C-130A in the world with FAA civilian certification.
Maintenance: AAIP inspection program with a master minimum equipment list.
A, B&C inspections are current along with all AD's Cargo system: Complete LAPES roller system, the only one in the world in civilian hands Troop seats: Complete set of troop seats (96) including complete set of stanchions for litters.
Air Drop Capability: All components for paratroop operations
Inventory:
All ground support equipment to operate the aircraft.
There is over $3,000,000 in spare parts (see attached) including an internal auxiliary fuel tank (3,600 gals) that slides in and out. It is the same one the military uses for in-flight refueling and it is the only one in civilian hands.
AN END USER CERTIFICATE IS REQUIRED
---