6K dwt Cement Carrier For Sale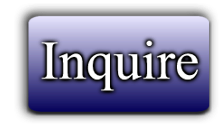 ---
6K dwt Cement Carrier For Sale
Attn S+P
Sellers are willing to assist potential Buyers in repositioning the vessel worldwide
MV PONTA SAO LOURENCO
Built: 1980 / converted into cement carrier in Nov 1996
Self-discharge cement carrier
Port of registry: Madeira
Flag: Mar
Classification Society: Bureau Veritas / Rinave
Class: + I 3/3 E Cement Carrier Ice I C/1B 1R1 Cement Carrier Ice C MD
Deadweight (Ton): 5957,50
GT : 3993 Mt / NT : 1648 Mt
LOA: 106,17 m / Beam: 14,9 m / Draft: 6,9 m
Speed: 12 knots
Holds: 4 can load upto 4 grades
Consumption at sea: 12 Tons IFO 30 + 1 Ton GO
Consumption at port: 2 Ton GO
Consumption at port discharging: 5 Ton GO
Loading capacity: by gravity. By mechanical means abt 650 tons/hr,
with 2 main loading holes with 420mm inner diameter located midship SB/BB.
By truck with 16 loading holes of 4'' storz connections, 4 in each hold
Discharging capacity: by pneumatic system, discharging hoses of 10'' with
connections to 12''. Abt 160 mtons/hr basis 230mts long in horizontal,
plus 45 mtrs high with 5 bean bending of 90º. Abt 200 mtons/hr basis
50 mtrs long in horizontal plus 15 mtrs high




TRADES MAINLAND PORTUGAL/ISLANDS (FUNCHAL,ETC) WHERE INSPECTABLE

AND DELIVERABLE WITHIN 2013.

---