High Seas Sugar at a price of 530 USD per MT at CIF basis.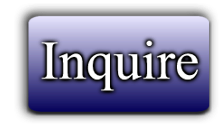 Catalog #59815
Catagory:
Commodities
Dragon's Price:
CONTACT US
Date Added: June 21, 2014 21:04
Page Views: 1
---
Please find a soft offer for 25,000 MT high seas sugar at $530/mt.
Do you have any buyer requiring this item? The buyer must accept seller,s
terms and conditions without any exception.
25.000MT of Brazilian white sugar refined at ICUMSA 45 at a single shipment
will go on the water ex Santos port by Friday 20th of June.
The shipment is offered as High Seas Sugar at a price of 530 USD per MT at CIF basis.
Procedures are as follows:
1. Buyer issues ICPO, *bank endorsed or accompanied with BCL,** (if you
can,t issue BCL then don,t waste yours and our time)*
2. Seller issues contract with vessel details for Buyer,s agreement /
signing and return,
3. Seller signs and issues final version of contract together with copy
of B/L, Phyto, SGS and Pro-Forma Invoice,
4. Buyer,s bank issues MT799 Blocked Funds,
5. Seller,s bank will send SWIFT to Buyer,s bank confirming they hold
full set of original shipping documents for release to Buyer,s bank pending
payment,
6. Buyer,s bank sends payment by MT103,
7. Seller,s bank couriers full documents to Buyers bank and vessel is
diverted to Buyer,s required destination.
Please note that contract will be issued as soon as vessel sails from Santos
port, Brazil. This is a ,first in, first served, basis deal. First in ICPO
in an acceptable form will be the one getting the deal.
Please advise on your interest as soon as possible.
---