Aircraft servicing equipment required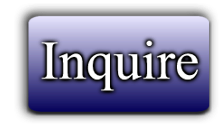 ---
Aircraft servicing equipment required.
Customer is primarily involved in providing leased Commercial GSE to major airlines at several major airports and they are looking for the following Aircraft GSE items which are used in commercial applications. Most of these items are similar to Military GSE except for paint and appearance.
Please provide options which are geared more towards Commercial applications.
Loaders:
Main Deck Loaders
Lower Deck Loaders
*** They are interested in the Atlas Loaders and have requested as much info as possible. ***
Loader/Transporters: -
Loader Transporter combos meant for smaller loads
*** similar to JBT Expediter 160, 310, 400, 600 Series or Trepel ***
Tugs/Pushbacks:
For all aircraft - different sizes
*** Currently use FORD Tugs so anything comparable or better ***
Towbarless Tractors:
Designed for pushbacks and maintenance tows on ramp.
Aircraft Deicers:
For larger aircraft and long-haul aircraft
Equipment can be both new and reconditioned. They are and will be interested in all Commercial GSE that we are able to offer.
---