HURRY! 4 Unit for $55,000!!!! San Bernardino County (Trona, CA) See Attached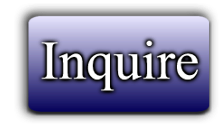 ---
Real estate / business opportunity
HURRY! 4 Unit for $55,000!!!! San Bernardino County (Trona, CA) See Attached
Are you interested in this 4 unit building being sold under market value?
It was picked it up at a tax sale a couple weeks ago and is just liquidating it at a huge wholesale discount. The pics are attached. The info about the property and town is below. Let me know ASAP if you are interested.
This property is a great rental property investment. Located right near the downtown area and the high school.
4 Plex, 2 2bed/1bath & 2 1bed/1bath
2 Duplexes on one property
Sales Price: $55K
$6K-$10K materials/labor to make renter ready.
Plumbing, Secure window, Flooring/Carpet, Paint, etc.
History and Rental Market in Trona:
Trona is a company town, where the majority of the people work for the 100+ year old Searles Valley Mineral Company www.svminerals.com/
The Company is Unique in the Global market place and services the world from Trona. Sells its products all over the world via the Trona Railroad and shipping lines via Northern CA and Southern CA ports.
They are always hiring into the company. There are currently 5 positions available. http://www.svminerals.com/Careers1/Job%20Opportunities.aspx
The Four-plex was rented before, and will rent again, once it is put on the market.
The location of the 4-plex is in the best part of town, walking distance to the Main Operations Center/Plant of SVM.
The Grocery store and restaurants are within 2 blocks as well.
The population for Trona is aprox 2500 with elementary through high schools.
The company is over 100 years strong and stable.
As an income property this will rent no problem based on Location, being cleaned and refreshed, stability of the company, and the price that you can charge because of it being a 4-plex. 2 2/1 + 2 1/1
This is a great investment that will double its ROI every 2 years....for many years
attachments:
TRONA Two Houses 1 Lot 1
TRONA Two Houses 1 Lot 2
TRONA Unit A & B
TRONA Unit A Bath
TRONA Unit A Kitchen
TRONA Unit B Kitchen
TRONA Unit C Bedroom
TRONA Unit C Kitchen
TRONA Unit D A Entrance1
TRONA Unit D Bath
TRONA Unit D Bedroom
TRONA Unit D Kitchen
---