3000' overland conveyor system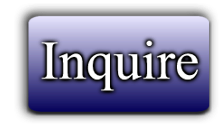 ---
3000, overland conveyor system
FOR SALE!! (seller says move it)
3000' OVERLAND CONVEYING SYSTEM! FOB…….NV. $199,900.00/ready for shipment!
( cost $2 million when new)
Top Rollers Diameter= 5,
Top Rollers Width 13 1/2, each (steel)
Bottom Rollers width= 38 3/4, (steel)
Mounting for rollers- Manufactured by Link Belt
C Channel width= 47 1/2,, some are 49 1/4,
Needs cable
Qty 2 Falk Gear Reducers
Inspection and inventory report below:
Overland Conveyor
The overland conveyor consists of three styles of trestles to support the troughing rollers and belting.
There are 250 red, 70 grey and 60 tan, for a total of 380 conveying trestles.
Rollers on Pallets: There are approximately 600 sets rollers on pallets, that include 42" width 3-section rollers (Qty 3 x 14" in line) and many one-piece 42" return rollers
There are no frames with these rollers, however a chain system runs through all three rollers and clips to each side and center of the trestles.
Troughing Rollers in 40-ft Shipping Container: Approximately 650 sets of 42" width 3-section rollers (Qty 3 x 14" in-line). The roller weigh 77-lbs per roller set and include a steel support frame.
650 x 77-lbs = 50,050 lbs. Container tare weight is 8510 lbs. Therefore gross weight is 58,560. Name plate gross weight is 67,200 lbs
Support Frames to connect and evenly space each trestle: There are 97 of these fixed-distance cross-braces, allowing for an 8-ft spacing between rollers.
Any shortages on these cross braces can be easily fabricated to accommodate all 380 trestles.
Conveyor Belting: There is approximately 1200-ft of 5/8" belting
Limit Switches: There are 12 limit switches mounted to steel frames that straddle the trestles at various locations.
There are 2 transition hopper/conveyors to allow for directional changes from one conveyor to another, each with its own drive and motor.
The drive for the main length of conveyor is a Falk triple-reduction drive with an output of 81 rpm.
The Falk drive is powered by a 250-hp, 1775 rpm, 460V motor.
There is also a variable frequency drive for the Falk drive complete with large enclosure.
Overall Length: With 8-ft between trestles, the conveyor length would be (380 trestles x 8-ft) 3080 feet, plus the two transition hopper/conveyors.
All equipment is in good serviceable condition.
More Questions Answered:
Approximately how many return idlers are there? Approx 250 with grease zerks
The three part rollers that are joined by a small chain section are sealed bearings
The container full of troughing rollers are all grease zerks
What is the specification of the 5/8" belting? Age? Plies? Top and bottom cover thickness? No information on age. 5-ply. Estimate or belt life remaining varies from roll to roll, and from 90% remaining down to 30%
What is the HP rating of the transition conveyors – reducer reduction ratio? Only one has a drive on it and it's a Falk reducer 13.6 to 1 driven by a 1755 rpm 20-hp motor
---