Years ago many, many cities ran trams as the main transport for urban city use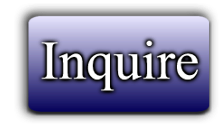 Catalog #64127
Catagory:
Vehicles
--
Trains
Dragon's Price:
CONTACT US
Date Added: November 09, 2014 23:21
Page Views: 1
---
Years ago many, many cities ran trams as the main transport for urban city use.
They worked well and a few cites retained the San Francisco being the most well known for its trams
But also Amsterdam and Melbourne to name others.
With the proliferation of the car, trams were discarded by most cities as a nuisance,
What could not be foreseen is the car would become a major source of pollution and unbearable ,
Unrelenting, unfixable congestion.
The day of the tram is making a come back.
Providing covenant car parking near the stations is paramount to the success .
Providing regular comfortable tram system is the answer .
Also with underground power (wireless system)
Please request our 12.5 MB tram catalog (sent by request or downloadable from our web site)
For a city that has a mass population density and growing industrial activity, it is essential to plan its transport infrastructure not only for the present needs but also for the future.
Apart from the options of BRT (Bus Rapid Transit System), Metro Rail, Light Rail, etc, any city should also think of bringing back the Tram as a mode of transport as in European cities. "The best way to plan a city is to have a multi-mode of transport system," .
Modern Trams are lower cost then LRT, more convenient for riding public, pollution free, safe and environmentally pleasing.
In most of the cities, the model for public transport funding is 20 per cent by the State Government, 20 per cent by the Center and the remaining come as long-term loan at low interest rate if funded through ,say, the massive China Ex Im bank or Asian development bank (ADB) or world Bank , serious thought should be given to free tram use with a reasonable nominal parking fees at designated parking stations I.e. Park your car get a ticket and that is used for free use of the tram , this would reduce traffic considerably .
In manila for example an estimated P2.4 billion in economic and financial losses due to heavy traffic each day, according to JICA, so free tram use would eventually weigh out ahead financially to the country.
Before going in for a project, there should be a detailed study of the traffic pattern.
The stakeholders should also look at options not only in the mode of transport but also in the way the project is constructed, and how more people can benefit from it.
It is the right time to start tram transport projects in most urban cities and certainly in planning stages of new ones.
Delaying it further would be an "unnecessary burden" on the public and it would make the project difficult when it is implemented later.
---