SUPERSTOCK - 805,749 pcs toys and collections Europe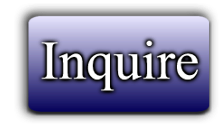 Catalog #64340
Catagory:
Clearance/Liquidations
Dragon's Price: 105,000.00 EUR
Date Added: November 29, 2014 20:17
Quantity: 805749
Page Views: 1
---
SUPERSTOCK - 805.749 pcs toys and collections Europe
Item number: 11915
NEW BIG PROPOSAL!!!
The best from Italian Market.
805.749 Toys and collections!
All stock proposed are owned or in direct contact by our company Bumerta UAB
805.749 PCS IN TOTAL
346.338 PORCELAIN DOLLS
322.254 INSECTS
137.157 RHUNES
Packing list and pictures in attachment
Super price 105,000 Euro take all EXW Romania
TERMS AND AGREEMENTS
10% after inspection, then Truck by Truck till the full amount.
+/- 4% can be the max % of difference for the quantities
Pieces will be counted and prepared before the loading, payment will respond exactly the amount of pieces that will be loaded
Cost of logistic are paid by our side till the end of the year. If the loading is in late from customer,s side, from 1st of January will be paid by the customer that will take an agreement with the logistic company.
Delivery,s costs are paid by the customer.
---