Bulk Closeout of Chandler Farm Hand/Body Cosmetics - 59,395 pcs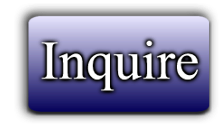 Catalog #64397
Catagory:
Clearance/Liquidations
Dragon's Price: 38,599.99 USD
Date Added: December 05, 2014 05:14
Quantity: 59395
Page Views: 1
---
Bulk Closeout of Chandler Farm Hand/Body Cosmetics - 59,395 pcs
•Model: ChandlerFarmCloseout
•1 Lot Available
•Manufactured by: Chandler Farm Bodycare
Lot MSRP: $552,046.25
Lot Price: $38,599.99
This lot is for various Luxury Organic Bodycare products from famous Chandler Farm.
This lot includes: Body Butter, Hand Creme, Bar Soap, and Body Wash in an arrange of scents and packaging.
This lot also includes, at no additional charge, 15,000+ Pieces of Foil Pack Body Butter Samples in 5ML size. These are included free of charge and help sell these great products!
From the Manufacturer:
What makes Chandler Farm different? It,s palm oil free!
Over harvesting of Palm Oil has threatened the now critically endangered Orangutan among other creatures of the Indonesian Rainforest like the Sumatran Tiger, the Probiscus Monkey, Pygmy Elephant and nearly extinct Sumatran Rhinoceros. Palm Oil, also known as vegetable oil, is a natural product. In recent years, however, the need for raw palm oil has increased greatly.
It is found in many products like soap, cosmetics, chocolate, margarine, biscuits, dressings, ice-cream, chips, cookies, cakes, deep fat, cleaning agents and many dairy products. In Borneo and Sumatra where raw palm oil is produced, the current plantation practices have lead to severe deforestation.
Without the forest, survival of the indigenous wildlife and even plants is very difficult. Without sustainable methods for plantations, we may not see any wild orangutans in the near future.
Not only can you feel good about the way our products benefit your body, you can feel good knowing that Free by Chandler Farm donates a portion of its profits to rainforest and orangutan conservation.
All items are brand new and NOT expired!
Packaged in original factory cases and then pallatized for easy freight shipping.
Individually labeled/barcoded for easy sale in your store or on Amazon.
Lot consists of nearly a full trailer-load of merchandise.
You get 59,395pcs total when you order this lot.
---