Tommy EUROPE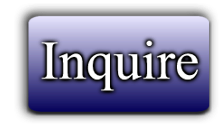 Catalog #68082
Catagory:
Apparel/Fabrics
--
Garments
Dragon's Price: 16.45 EUR
Date Added: November 27, 2015 03:03
Quantity: 2533
Page Views: 2
---
Tommy EUROPE
Please when replying do not modify the subject of this message.
If you want to be removed from this mailing list, please reply to this email with the word Unsubscribe in the subject line.
Tommy Hilfiger mixed stock, Shirts, Pullovers, Cardigans, Polos etc
2533 pcs.
Attached the stock list and the corresponding images.
FOB Amsterdam
Stock can be inspected after ICPO.
Only take all, no partial sale possible
Price take all 16,45€
Shipment within EU for free
---