Mi 24V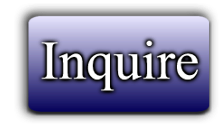 ---
Mi 24V
We are pleased to offer, subject unsold or market withdrawal:
Two helicopters Mi-24V made after general overhaul
BASIC OVERHAUL TIME:
10 years, I.e. 1000 flight hours
FACTORY GUARANTEE:
1 year, I.e. 200 flight hours
Remained life extension
TTSN: 3578 flight hours 26 min
ARMAMENT (including with one helicopter):
The extra armament modification of the helicopters will be agreed during negotiation of another contract.
Optionally
Other equipment (including with each helicopter):
Special settings
PRICE each is 5,800,000.00 USD
(Prices are subject to FCA Airport):
Those two units Mi 24V are almost ready for export. Overhauled almost done. Lead time two weeks after payment is done.
VALIDITY OF THIS OFFER:
The most Important - 30 days!
---