hot rolled round bars - approx. 1.000 tons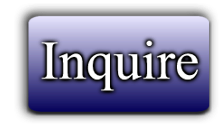 Catalog #72212
Catagory:
Recyclable-HMS-PVC
Dragon's Price: 285.00 EUR
Date Added: July 08, 2016 05:18
Page Views: 1
---
hot rolled round bars - approx. 1.000 tons
we can offer subunsold:
prime hot rolled round bars from German steel mill, without mtc
material is stored outside and therefore partly slightly rusty. The
material has no defect and no mistakes. Sold as secondary due to
overstock material .
The lables content diameter, weight and length. one bundle = one diameter.
the spread of the steel mills product range is :
S235 = 30 %
S355 = 10 %
11SMn30 = 20 %
11SMnPb30 = 20 %
C45 = 10 %
C15 - C40, 42CrMo4, 30CrNiMo8 und 16MnCr5 = 10 %
Actual pictures and specification attached
price: 285,00 Euro / to delivered to Antwerp seaport
---