'Dry Shine' Waterless Car Wash Spray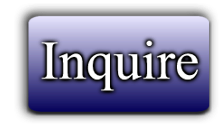 Catalog #72419
Catagory:
AUTO parts
Dragon's Price: 22,500.00 USD
Date Added: July 25, 2016 00:17
Quantity: 10000
Page Views: 1
---
Master Case Dry Shine Waterless Car Wash & Wax
FOB: FL
Made in the USA.
UPC #: 698818024075
Liquidation of 10,000 units of 17.2 oz cans Dry Shine Waterless Car Wash with Yellow Caranuba wax.
Lot Price: $22,500.00 /Load
Now you can both wash & wax at the same time, and still get sizzling show car results in a quarter of the time by using Dry Shine,s Waterless Wash and Wax with Yellow Carnauba!
Scratch-free results:
Dry Shine Waterless Wash with Yellow Carnauba Wax (17.2 oz. Per can) is a premium quality, high lubricity waterless wash and wax. You can safely wash and wax your vehicle,s exterior, glass and wheels leaving a scratch-free finish in 30 minutes or less (depending on size of vehicle)!
Dry Shine,s proprietary high lubricity formula lubricates the finish while special polymers help to encapsulate dirt, dust, pollen, road grime and other air-borne pollution to safely remove them off the surface instead of grinding them into the paint. Dry Shine also removes tar, bugs and even bird waste with ease, while adding a layer UV protection.
Extended Wax Protection:
High grade Yellow Carnauba Wax is emulsified and suspended in the high lubricity formula to leave a high gloss finish during final wipe-off. The results are a fantastic shine in minutes!
Dry Shine,s Waterless Wash with Yellow Carnauba Wax takes the hassle and the mess out of keeping your car looking its best all the time, while saving an average of 140 gallons of water per wash.
Anti-static Finish:
Besides the results of the washed and waxed look, Dry Shine removes the static charge from your car,s finish to reduce dust attraction so your car,s finish will stay cleaner longer!
Features:
Easy to use: Spray, wipe then buff to a lustrous shine using a clean microfiber towel.
Clean, wax and protect your vehicles finish in under 30 minutes, including your rims and glass!
A little goes along way - Dry Shine will detail up to 4 vehicles (depending on vehicle size)
Great for boats & motorcycles too!
The Benefits:
The days of dragging the hose around are over!
No more buckets!
No wasted water! (Approximately 140 gallons per wash)
No more wash mitts, rags or towels to ring out!
Free of CFCs, silicone and is Teflon Free!
Dry Shine will save you time, money, water & energy!
Give your car, motorcycle or boat a professional detail in less than half the time.
The goods are in their master cases. The total shipment is 14 pallets and weighs 13,100 lbs:
5 pallets consisting of 720 units each, packed 12 per case = 3,600 units
8 pallets consisting of 768 units each, packed 6 per case = 6,144 units
1 Pallet consisting of 256 units, 42 cases consisting of 6 per case, plus 1 case consisting of 4 units
Great item for retailers, wholesalers, flea markets, and online sellers.
---