High class hospitals\ For extraordinary low costs because of a modular system with many variables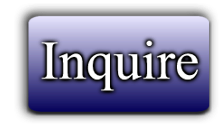 ---
Hospitals
Hereby we like to inform you on new special series of high class hospitals\
For extraordinary low costs because of a modular system with many variables
The advantages of the hospital project are as follows:
1) Turnkey Hospital for acute care and regulatory control.
2) 300 beds - this is the optimal use of the equipment.
3) Includes total full medical equipment - set ready for us.
4) All indications are possible.
5) be expanded at any time.
6) Flexible layout and number of floors.
7) delivery completion and handover of instruction within 8-10 months.
8) Worldwide suitable for every climate.
9) All units are from German companies brand new and certified.
10) The standing time is 25 - 30 years
11) Training of personnel and medical staff.
Requirements:
For the edification is a plot of 8 000 to 10 000 sqm
Excl. Parking and if possible external surface for a park is needed.
The supply lines have to be at the site limit.
Additional Options
A) For the additional supply of a nuclear accelerators including installation
We are charging about 6 million euros if required.
B) We can provide you with more medical equipment and accessories:
Rescue helicopters rescue aircrafts runways.
Also buildings for staff and patient escorts as family members.
The project is modular and can be customized in size and composition individually
According to the wishes and needs of the investors.
---