Wills Tire Recycling line ,Reifenrecyling-Anlage, Bj. 2005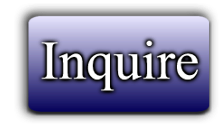 ---
Wills Tire Recycling line ,Reifenrecyling-Anlage, Bj. 2005
We OFFER yours Tire Recycling Line
Code : wills Recycling Line
Note: All offers subject to prior sale - first come-first served
We offer you - subject to our final confirmation the Following:..
We OFFER yours Reifen Recycling Line ,
Used tire recycling plant
for sale are 1,500 tons of rubber -Fertiggranulat.
/ 4-5 mm grain ...
Price per 1 tone: 144, - Euro net, if you take all
_
The plant can be visited any time.
For further information we are at your disposal.
The plant was put into operation of 2005.
Stationary plant for pellets production from used tires.
Investment :
Pfufferförderer, mobile return screw conveyor.
Belt conveyor, main grinder, vibrating conveyor.
Ribbon magnet, steel / rubber sorting, belt conveyors, belt magnet,
Steel ejection, return screw conveyor.
Steel belt conveyor discharge, belt conveyor product ejection.
Stahlabscheider drum magnet, Priemäre screening machines,
Granulator + conveyor cyclone. Fiber separator 2-4mm, cyclone (2-4mm)
Fiber separator (2mm) Cyclone (2mm) Elevator, Dosierschraubenförderer (4mm)
Screw conveyor Krumbuster, Dosierschraubenförderer, fiber separator,
Elevator, rotary valve, Dosierschraubenförderer, Tertiary screening machine,
Fiber separator (2mm), Elevator, fiber separator (0,8-2mm)
Rotary valve, Elevator, hybrid wind sifter, rotary valves, Elevator,
Fiber separator (0.8mm), rotary valve, wet scrubbers, belt filter,
Zentralentstaubung, secondary screening machine.
Power in 8 hours about 20 tons. Tire.
A cracker mill Krumbuster put into service until Oct. 2011!
+ Werkstat and inventory:
- 1 telescopic handlers Massey Fergusson MF 8947, year 2005,.
- 1 Jungheinrich diesel trucks DFG 25, Year of 2004.
- Our property is offered beautiful bewirdet 1,280,000 euros and now
ONLY 599,900- to kurzzeit now room with LOI and kapetalnachweis
with deposit of 35% then everyone can take time
Price: 799,900, - EUR, from West Germany
---