Sihanoukville retirement playground investment concept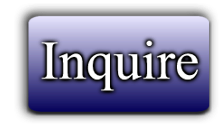 ---
We have the following property available for immediate lease.
This tropical Southeast Asian country is a great place to live for those that seek nature, relaxation and a convenient global location.
As the country continues to develop as its reputation abroad improves and as more retirees learn about the quality of life that can be found in Cambodia we expect that more people will think about retiring in this exotic yet comfortable destination.
If you require a luxurious lifestyle without a hefty budget it's worth thinking about Cambodia as a serious potential retirement destination.
Cambodia has turned itself into a desirable retirement location for those seeking peace quiet and some of the world's most impressive natural surroundings.
Just 3 / 4 hours drive from Phnom Penh lies Sihanoukville. Expecting faster growth in tourism many hotels were built and remain at low occupancy rates forcing owners to sell or lease cheaply.
There is just too many hotels and not enough tourists ,yet,and for us this is a blessing ...
Still a fairly sleepy town Sihanoukville has everything you need to live a comfortable and fun retirement.
Those of us from the west well know the massive cost to retire in our own countries and these hotels make for a fantastic business opportunity .
For example ;
BRAND NEW Boutique Pool Villa for RENT. 75% completed
Located in town just 10 mins from the Old Market area Sihanoukville .
10 mins to the beach and nightlife around packed with restaurants , spas and stores
We are looking for investor/s to take over this brand new 11 Rooms hotel for conversion into a retirement housing
(for want of a better word description) to suit energetic and fit over 60s single males
All rooms with attached bathrooms air-conditioners and water heaters.
We can buy the lease hold with a 10 year lease and option for further 10 for only around $50,000 .
Rent: $2500 per month.
Estimated completion and upgrading $50,000
The concept is to add a kitchenette to each room for cooking light meals, the rooms will be upgraded to make them very attractive a restaurant with big screen TV , book exchange and bar will be opened serving meals 24/7 .
We will sell the 11 rooms for only $20,000 each for 10 years i.e.
ONLY $2,000 a year.
The owner will own his room and be able to sell it back to the retirement resort at same price should he wish to leave (less consumed time)
Owners will pay a $500.00 a month maintenance and management fee .i.e. $5,500 this will cover their one year visa, rent, cooking gas, drinking water and apartment water use, Internet, cable TV, maid service weekly, security, staff and maintenance.
The only extra the tenants need to pay is their power use .
So in a nut shell any single male can live an extremely comfortable life in the tropics for just $20,000 down and $500 a month should he stay 5 years he would get $10,000 returned and the resort will be able to sell his remaining 5 years and or any extension to others.
In all likelihood there will be awaiting list.
So for $100,000 investment we offer 60% of this concepts initial profit as soon as all 11 rooms are sold you will be returned $132,000 and own 45% of the resort for the 10 years and or any extensions.
Our firm will do all sweat equity all the work, establishment renovation , marketing and management.
This would be first project / pilot project to work our the kinks for the next larger project and following larger again project see following;
Typical day in snooky !!
My Saturday mornings usually begin with a short cycle down a quiet back road to my favorite French pâtisserie. Over a breakfast of a delicious omelet, croissant, and cappuccino, I plan my day. Picture-perfect balmy weather and a fresh, southerly breeze?
Looks like I'm going sailing. Or, if I need to do some freelance writing work, I may toss my laptop into my backpack and take a short bicycle or motorbike ride to a nearby beach.
There are four in the immediate area of this resort hotel alone and dozens farther along the coast.
You don't need to be rich to enjoy life in Cambodia. My Saturday breakfast costs just $3, and last Saturday, between breakfast, renting a catamaran, and dinner for two, I came away with change out of the $25 I had in my pocket that morning. I can easily afford to indulge myself whenever I want.
I call the beach town of Sihanoukville home. It's turned out to be the best move I've ever made. I can live a lot better than I could back home.
What would I have back home? The best I can imagine is a small apartment far from the beach and a nine-to-five job or—now that I'm 65—a pension that would barely cover my basic expenses. Maybe I could scrape enough money together to take a bus to the beach on weekends, but I certainly couldn't afford to go sailing.
A great quality of life is incredibly affordable in snooky. I know one U.S. Expat who lives on $300 a month. That may be cutting it a bit fine, but he prefers pottering around in the garden to going out, so he's perfectly content with the money he receives from back home each month.
An upper-middle-class salary in Cambodia is around $1,200 a month, and you can live that kind of lifestyle if your pension, salary, or investments earn you that much.
Eating out in Sihanoukville is incredibly cheap…and there's lots of choice: Mexican… Italian…Indian… fresh seafood…and more.
Things look likely to explode in the near future. Sihanoukville International Airport isn't very "international" yet, but there are now regular domestic flights. And $200 million was recently allocated to upgrade the airport for international flights.
In the midst of all the growth, though, the best parts of traditional Cambodian life remain. We still buy our sugar, soap, and other daily necessities at a little stall outside a neighbor's house. Once or twice a day, a vendor walks past with homemade goodies or fresh fruit. Little things like these make living here special. There are several supermarkets that have everything including imported meats, wines and perishables
The modern conveniences just make life a little easier. I have the best of both worlds here in my little corner of Sihanoukville.
Retiring anywhere in the world takes research and thought and weighing the pro,s and con,s.
Most people have a set pension and savings to live from during their retirement. And affordability becomes the number one issue for them.
Once one locates places in the world where one can retire can affordability then other concerns come into play such as healthcare availability and costs, safety, infrastructure.
And for most single males a girlfriend with whom they can share their retirement.
Believe it or not the girlfriend has taken the top place in order of prioritizing pro,s and con,s for the single male.
So with that in mind let,s look at the decision process in this manner..
- for the single male who doesn,t intend to live his retirement lonely and alone he has to find a place to retire to that has available and hopefully attractive ladies who he could meet
- next safety as we all want to live somewhere where we can go out and no worry about being robbed or having our personal possessions stolen
- affordability is on most people,s minds and we do not want the cheapest place in the world to live but somewhere where we can have the creature comforts we have grown accustomed to be it cable tv, hi speed internet, proximity to shopping and comfortable accommodations
- prompt access to healthcare specialist and healthcare affordability
- climate .. not too hot.. not too cold
And these are the most important factors weighing in one,s decision as to where in the world to retire.
The pro,s of retiring to Cambodia are low costs therefore affordable, infrastructure is mostly new such as roads, bridges, and that applies to accommodations as well, easy access to long term visa.
And the fact that there are lovely Cambodia and Vietnamese ladies who are looking for foreigners and retiree,s for long term relationships makes it a popular retirement destination. In fact we feel that Cambodia within the next 5 years will overtake both Philippines and Thailand as the top retirement destination in S.E. Asia.
Cambodia offers easy access to Thailand and Philippines if one wants to visit or even try other retirement locations and compare and then decide which they prefer best.
We believe the place to retire is Sihanoukville which is the beach resort style of living from average beaches to pristine beaches.
Cambodia: The Kingdom of Wonder
Over the past decade more and more expats of all ages from the U.S. Australia, UK and and Europe have been moving to Cambodia, the Kingdom of Wonder.
Without a doubt the attraction of the world famous temples of Angkor Wat has made Cambodia a must see destination in Southeast Asia, but what is it about the country that turns tourists into expats?
Some are attracted by the nation's rich history, traditions and culture while others have realized the economic benefits of relocating to one of the most open economies in the region for foreign investors and professionals.
One reason expats and tourists often give for their love of Cambodia is the positive attitude of the local population towards foreigners, who are regularly greeted with a friendly "Khmer smile" and treated as special guests wherever they go.
English is the second language of choice for many Cambodians, especially in major cities and destinations, thanks to the growth of tourism and increasing number of international companies entering the market.
Cambodia is also unique as it is one of the few countries in the world to use the U.S. Dollar as the defacto currency, which provides economic stability and makes life easier for those who run businesses or rely on overseas incomes.
For many people their first taste of the "Pearl of Southeast Asia" begins in the capital city of Phnom Penh which offers an enticing mixture of colonial-era buildings, Royal palaces, Buddhist pagodas, and local markets which are complemented by the city's expanding skyline of skyscrapers and condominiums.
While Phnom Penh is popular with investors and professionals, the city of Siem Reap is the key driver behind the booming tourism industry, with visitors flocking to "Temple Town" to see the magnificent Angkor Wat Temple Complex–the largest religious monument in the world covering an impressive 17,609,757 square feet.
For those with a love for beaches and the ocean, the country's main coastal destination is Sihanoukville, which is popular with Cambodians, expats, and tourists alike. Offering something for every budget, it is possible to live like a backpacker in a bamboo hut or spend your time in a five-star hotel with its own private beach.
Cambodia: The Heart of Southeast Asia
Cambodia's geographic location literally places it at the heart of Southeast Asia and it has quickly become a hub for regional travelers with three international airports in Phnom Penh, Siem Reap, and Sihanoukville, catering for millions of visitors each year.
Many expats and retirees move to Cambodia to enjoy the laidback tropical lifestyle, while others relocate for professional reasons or to set up their own businesses.
It is estimated there are now more than 100,000 expats that are permanent residents in the country and whose presence explains the large variety of international restaurants on offer, with cuisine from almost every country in the world being well-represented.
There is also a proliferation of associations and chambers of commerce such as Amcham, Britcham, Auscham, and Eurocham which are all popular with the business community as well as for expats who like to network.
Another indicator of the country's potential is that its economy is one of the fastest growing in the world, with foreign investment pouring into the manufacturing, agriculture, telecoms, banking, and tourism industries that is creating business and job opportunities for locals and expats alike.
Convenient Living in Cambodia
Without question Cambodia offers the most flexible and accessible long term residence visa of any country in Asia, with a one-month business, or "E", visa available on arrival, which can be annually extended with a minimum of paperwork for just a few hundred dollars.
When it comes to costs, Cambodia ranked first in the Cost of Living category in International Living's 2016 Annual Global Retirement Index, making it an enticing proposition for those on limited incomes or pensions seeking an affordable place to relocate overseas and enjoy relative luxury.
A single person can live in comfort for $1,250 per month while a couple could spend as little as $2,000.
If you are dreaming about moving to Southeast Asia to experience a higher quality of life, whatever your budget, then Cambodia may well be the country for you.
PLAN B
We can get this unfinished Beautiful Hotel with 80 bedrooms and and have space make casino or night club for rent in Sihanoukville, good for doing business ,in a very safe and peaceful area, on the beach, with a very good road.
Loads of land we can even can build more Bungalows and build swimming pool in the front.
Includes staff room
Price for rent : ONLY 15,000$US/month
Lease period : 10 years or more
Deposit : $200,000
Land size : 13000m2
Completion into a 4 star retirement resort $150,000
Again do the math sell 80 rooms even at $10,000 = $800,000 even at only $500.00 a month maintenance and management fee = $40,000
Plan C
Nice Hotel with 50 bedrooms and night club for rent in Sihanoukville, good for doing business ,on safe area, on the beach, good road.
We can build more rooms behind it and build swimming pool in the front.
Price for rent : 15,000$US/month
Lease period : 10 years or more
Deposit : $200,000
Hotel and Night club for rent
Land size : 2500m2
Bedroom : 50
Kitchen : 1
Water heater : yes
Air conditioner : yes
Refrigerator : yes
Fan : yes
Cable T.V :yes
Generator : 1
Furniture: : Fully furnished
If you have any interest in this project concept please contact ASAP .
---