Investment Project Furniture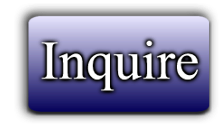 ---
Aspen Furniture Investment Project
Option one
Buy it all USD 21,000,000.00 value for $3,500,000.00
OR
Option Two
Aspen Furniture Investment Project
We offer 5% to broker who arranges funds (investor or loan)
Aspen Furniture Investment Project
Below are bullet points of the furniture project
· RRP US$21,661,924.52 value as per attached spreadsheet
· 5 star A grade furniture manufactured in Viet Nam and currently stored under climate control in China @ $40k PM
· Approx. 300 containers
· Images of many products on attached (apologies for duplications)
· Seeking an investor of US$1,000,000 for 45% equity to finalize the project
· We have the connections to
* Arrange economical freight for 300 containers
* Have clients to partially offload the parcel
· Possible scenarios attached and below
This writer is not an accountant but more a nuts and bolts type of guy who can arrange the infrastructure to get things done.
We know the Asian market extremely well having lived here for over 35 years
Because of our detailed knowledge of the market in Asia indeed Asian Dragon will be over-seeing the furniture project.
This of course is not to say that an investor would not have input into how the project would work and also have a local accountant/auditor on the ground for their own comfort.
Below is a broadcast email that Asian Dragon sent out from which quite a few responses have been received that included potential orders for up to 50 container loads. Please also refer to the attached Furniture projection which has several models.
Please continue below.
We are seeking an investor for only $1,000,000.00 to enable the final purchasing of a massive five star furniture load liquidation made in Vietnam and stored in China.
Our intent is to import the furniture 30 containers a month for 10 months into a selected economic zone from here we can wholesale, retail and Internet market this lot (locally and internationally). We will establish an online store.
See attached excel document showing 30% (+ 5% for broker) we have risen the 30% now to 45% .
Time sensitive because this is costing $40,000 a month in climate controlled warehousing
MASSIVE INCREDIBLE FURNITURE SALE
300 container loads of 5 star highest quality furniture made for a major USA furniture firm liquidation
Valued at OVER USD21,000,000.00
Synopsis
If 50% was sold ,wholesale, at 50% off retail = $50,000,00 = $2.5 million profit
Reasonable to assume sales within ,say, 2 years USD12.5 million less logistics and point of sales expenses staff, marketing, rent etc so Minimum assumption in worse case Profit $5,000,000 per year .
Local sales and re export .
If we sold everything for 50% of retail = 10 m less 2.5 Mill less expenses (HIGH) . Will still make around 7.5 mill.
Less logistics and point of sales expenses staff marketing rent etc so
We would ship 30 containers monthly
Total 300 containers
Inspected by our own people in Bonded climate controlled warehouse in China, made in Vietnam .
ONLY STRICTLY for serious, capable investment .
The timber alone used to construct this material cost over $7,000,000 this is mostly solid imported timber from Europe
Can not be marketed under brand name in USA or Canada .
As you can seethe profit potential is huge and we seek an investing partner for this project.
We secured the furniture with a $150,000.00 deposit .
We have a supply of other mixed liquidated product to add to the furniture lines to enable us to market not only to furniture buyer and to display the furniture ,catalog style, .
We have designed and arranged an on line store .
We have arranged with the warehouse in China all logistics for shipping up to 10 container daily and we have ,free, storage for up to 10 months giving us ample time to ship.
We only pay the first and last 30 containers to begin.
If you have any interest please contact direct as per above. As stated earlier the project is open to suggestion as to maximizing the return which should be quite substantial.
Inspection of the furniture can be arranged but only after agreement is signed (subject to inspection) and a $50,000 holding deposit this will be refunded less our sides legitimate travel expenses to again visit the furniture with investor and only if the furniture is not as we have presented .
---