Stocklot Italian doors Europe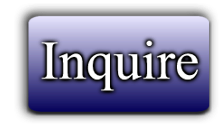 Catalog #76379
Catagory:
Hardware/Building Supply
Dragon's Price: 38.50 EUR
Date Added: November 02, 2016 01:02
Quantity: 4000
Page Views: 2
---
Stocklot Italian doors Europe
Item number: 20776
Stocklot Italian doors
Quantity: 4 000 doors including sliding doors all complete of frames
Brand: ,Door, - Made In Italy
Sizes: 70x205 cm. And 80x205 cm
All doors are complete of frames but excluded are the locks, handles and door hinges.
1 500 are white and light grey sono bianche e grigio chiare, 425 are raw MDF
(to be sprayed) and balance in various colours as photos.
Price take all: 38.50 EUR each door
Loading volume 8 trucks
EXW Italy
---