STOCK OFFER: stock of Commercial ZUMTOBEL LED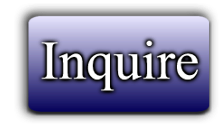 Catalog #77264
Catagory:
AUTO parts
Dragon's Price:
CONTACT US
Date Added: November 24, 2016 06:54
Page Views: 1
---
STOCK OFFER: stock of Commercial ZUMTOBEL LED
LED Down lighting.
THESE ARE THE HIGHEST GRADE OF LEDS,
FOR ALL THE STOCK WORTH OVER £100,000
Your cost will be £ 33,840 EXW warehouse in UK
Zumtobel are the Rolls Royce for commercial Led lighting.
STOCK IS BRAND NEW AND BOXED, ON 4 PALLETS.
HUGE SAVINGS TO BE MADE, Great stock for offices,
Commercial builds, communal areas, warehouse and so on.
The bulk of the stock is 160 units LED down lights. 32w
This retail at £550 each. And wholesale at around £350 each.
(Panos inf E200HF 32W LED930)
There is some other lighting small quantity like suspended ceiling lights, outdoor ground lights and some plastic trims etc.
You will get it free of charge
This type of lighting is currently being used in most of mainstream retail outlets, most government buildings all high end offices. etc.
these lights are bright for commercial , retail units where great visibility is vital)
---