New 100-110lm/W LED street lamp, Philips LED chip, 5 years warranty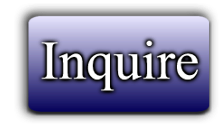 Catalog #77318
Catagory:
City Projects
Dragon's Price:
CONTACT US
Date Added: November 25, 2016 23:11
Page Views: 1
---
New 100-110lm/W LED street lamp, Philips LED chip, 5 years warranty
led street light led street light led street light
pic
We have two new style led Street light.
One with photocontrol function, power 50W-250W. The other is
high cost-effective, power 50W-300W. Using Philip led chips, 100-110lm/W
of whole lamp Warranty of the two series will be extended to 5 years.
Customized solution can be provided based on your requirement, please
contact us!
pic02
NEW
led street light slh5 PHOTOCONTROL
LED STREET LIGHT
1. Photocontrol, 100-110lm/W
2. Adjustable angle lamp arm
3. Hight-grade leds with high lumen
photocontrol photocontrol
HIGH COST-EFFECTIVE
LED STREET LIGHT
1. High cost-effective, 100-110lm/W
2. Integrated of driver box and arm
3. The whole aluminum lamp is able to
heat dissipation
led street light slh7
---