Castaways retirement resort now preparing for first memberships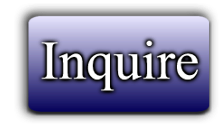 ---
55 years old or more ? Retired ? Bored ? Single ? Divorced ? Widowed ? Alone ?
Seriously does your retirement look anything like this ???
COME AND TAKE A LOOK !!
MEMBERSHIP FEES SAFELY PAID INTO ESCROW UNTIL 100% SECURED & APPROVED
ZERO RISK.
ONLY 21 available in this resort snooze ya loose ....
This is the life
Offer to single, active, retired men.
21 Luxury Bungalows Ready to move in NOW
10 years lease ownership $20,000 membership with $2,500 travel rebate to inspect .
You own your villa for ten years (Yes equates to ONLY 2,000 a year FIXED)
What can you get to live in for $20,000 in USA , Australia, Europe ?
The first 15 membership fees will be placed into escrow until property is secured and we have taken possession.
At this point members will be invited to inspect and select their bungalow in order of membership.
Members will be met at the airport and transported in luxury car with very experienced chauffeur.
Once you sign up you will receive an immediate $2,500 rebate to cover your travel expenses.
If you decide not to proceed you will not enjoy a rebate however your entire $20,000 will be refunded by escrow within 30 days
(cooling off period)
Monthly fee is only $800.00 & allows us to maintain the resort in pristine condition with maids, drivers, cooks, waitresses, maintenance staff, medical staff for emergencies, power generation, security and includes everything accept your power. (annual increase expected around 5%)
Visa, Security, water, cooking gas, cable TV, drinking water, weekly maid service, Internet (high speed)
Stunning beaches and comfortable weather all year round.
Hundreds of local restaurants catering to every taste abundant nightlife, casinos and shopping at your doorstep.
,Castaways Retirement Resorts, project (STAGE I) .
Located in the new and growing ,Florida of Asia, retirees destination for active single men
Our first chosen complex comprises of New Bungalows Snooky with lovely Swimming Pool.
21 Bungalows
5 of the Bungalows have Kitchen already, these are the first 5 VIP villas for first 5 members .
Kitchenettes will be added to the remaining 15
Swimming Pool
Restaurant (25+ seats, Bar Counter, Kitchen and will be open 24 /7 for all members )
Lawn Bowls (equipment from Australia)
Reception/Office and 3 Bedrooms for staff quarters and on site medic
Completely Fenced and Gate with 24/7 security.
All Bungalows have beds and mattresses, chairs, tables, wardrobes, AC, TV, Fridge, Hot Water, WI if all included .
Furniture Western Style, high quality, wood Furniture and Fully Completed.
Initial memberships 10 years only $20,000.00 with a $2,500 travel rebate !!
Your own bungalow just $800 a month
Members enjoy
Hassle free visa for duration of membership
24/7 restaurant / Bar at cost + 20%
Cooking gas
Water
Cable TV
Wifi
Weekly maid service
Drinking water
24/7 access to car and driver
On site nurse and doctor on call (in-house defibrillator & oxygen)
Discount card program to many local restaurants, bars, stores and supermarkets and more.
We are also working on a heavily discounted medical insurance that will get you to the nearest international standard hospital in Cambodia or even Thailand as needed . Talks are also underway for a new international hospital to be opened in the next few years within a mile or so of the resort through a sister city agreement with Florida.
Frequently asked questions :
Can I not just rent an apartment or house in the same area without the membership fee ?
Yes you certainly can find apartments and houses cheap in the same area if you want live alone, deal with landlords and agents, renew your lease yearly ... Stress about what will rent be 5 years from now or if the landlord will renew ?
Handle all your visa,s, transport, utilities including cable, Internet, water, power, cleaning services, security ?
Our project is a little more expensive to get started but we are aiming for those that want a hassle free retirement and comfort knowing they have nothing to worry about no monthly bills (except power) no security issues if you travel home for a month or more when you get back everything will be as you left it . For the next ten years it is YOUR home.
Can I have guests stay over ? Absolutely just respect your neighbors in so far as noise is concerned
What happens after 10 years ? Castaways have several properties in mind for same concept some much larger when the ten years is approaching you have first right of refusal at a villa in another resort.
Being only $20,000 chances are your savings back home will have incurred enough interest for you to renew your membership painlessly.
We cannot speak for other countries but a very average retirement home which is literally heaven,s waiting room would cost 10 times our membership fee and frankly the life style sucks .
I live where we have 4 seasons I want to live with my family in summer and go to Castaways only in winter can I ?
Sure why not it is YOUR villa to stay in as you please .
It will be secured and maintained in your absence.
If I grow tired of it or need to go home for health reasons what happens to my remaining years ?
Castaways will buy back the residual remaining years of your membership pro rata for example; $20,000 10 year membership and you only consume 5 you will receive back 50% i.e.
$20,000 less the $2,500 travel rebate = $17,500 so you will get back $8,750.00 within 30 days of cancelation .
Unless of course there are maintenance fees, such as if your a heavy smoker and the room needs fumigating and repainting or other repairs other then normal wear.
It will need to be sparking fresh for next tenant.
Do I do my own laundry . Bed sheets are changed weekly or as needed, a pick up and delivery laundry & ironing service for clothing and bath towels etc is provided at extremely reasonable rates.
Are pets allowed ? The resort has a house dog and a cat no others are allowed as these can cause problems with neighbors,.
Fish and birds such as a canary are ok
This tropical Southeast Asian country is a great place to live for those that seek nature, relaxation and a convenient global location.
You can be as relaxed or as active as you wish .
As the country continues to develop as its reputation abroad improves and as more retirees learn about the quality of life that can be found in Cambodia we expect that more people will think about retiring in this exotic yet comfortable and safe destination.
If you require a luxurious lifestyle without a hefty budget it's worth thinking about Cambodia as a serious potential retirement destination.
Cambodia has turned itself into a desirable retirement location for those seeking peace quiet and some of the world's most impressive natural surroundings.
---