Looking for financing of the purchase of the hotel on the Black Sea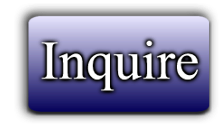 ---
Looking for financing of the purchase of the hotel on the Black Sea (see attached file) Hotel operates all year round.
To purchase ready-to hotel operation, we need 1 820 000.00 (one million eight hundred twenty thousand USD) for a period of 5 (five) years
We are ready to consider possible ways of cooperation with the investor.
In the attached file, a hotel, we want to buy. (CM. Attachments).
We inform you that acquires the building, we will use as a private hotel to ensure timely repayment of the loan to investors.
We have carefully studied the risks and are prepared for any eventuality.
I am sure that the credit funds, we can go back in time and without any problems.
The market price of the acquired buildings are more than two million five hundred thousand euros, but we have already agreed with the seller preobresti hotel for $ 1 950 000.00 USD
A positive response is very important to us
---