Villa's on edge of West Bali National Park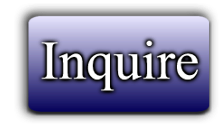 ---
Off market property that ‎owner wants to sell. We are offering usd 3.25 m for 100% take over or usd2.2m for 60% take over. The True Eco things happen when you have journey to the edge of West Bali National Park
Direct to the principle of this property. #Koman
There are those who say that Bali has become spoiled. There are those who say that Bali is now too touristy and that it was at its best in the seventies or eighties. Those people have never visited West Bali.
Rice terraces are the trade mark of the Balinese landscape and the most beautiful are in West Bali.
And nestled in beautiful forest on the edge of the Bali Barat National Park is a unique jewel, a sanctuary
In the heart of the most spectacular landscape of rich green rice terrace , Taman Wana Villas & Spa.
This country retreat is the result of four years of environmental research into the introduction of a luxury lifestyle with no harm with no harm to fragile ecosystem. It is an oasis of pure luxury in an area totally unspoiled by tourism and which is uniquely serve by the gentle nature and the warm smile of the people from the villages of Taman Wana trained to the very highest standard.
---