Phnom Penh city expansion plan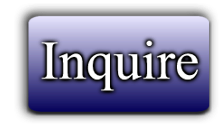 ---
Phnom Penh city expansion plan
Please see the attached files of the land in Phnom Penh. This is in the east of Phnom Penh. The city is expanding into this direction.
There would be much opportunities for building, condominium, shopping malls and so.
The cost of land is $2500 per square meter.
The total land which belongs to one owner is 12 hectares as you can see clearly in the attached files.
The cities newest and largest shopping Mall is nearby AEON MALL http://aeonmallphnompenh.com/
12 hectares to be square meters
12 hectares = 120,000 square meters
120,000 X $ 2,500 = $300,000,000
Please give it a thought we are direct to this project .
Anything is negotiable and flexible here in Cambodia especially our group is quite close to ,highest ranking, personnel.
http://www.worldbank.org/en/country/cambodia/overview
http://www.phnompenhpost.com/real-estate/new-report-sees-strong-tourism-growth
http://www.phnompenhpost.com/business/banking-shows-steady-growth
---