Miami SP procedures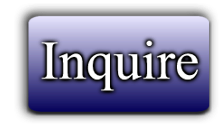 ---
Miami SP procedures
Ok see unique opportunity below I have a buyer in Miami ONLY right now taking no less then 1K Super Petchillis to be pay out to tomorrow or next day (it comes in tonight or first thing in the morning)
If we can get something this evening or first think in the AM.
See offer below let me know if you have any seller of SP in Miami ONLY tight now for closing tomorrow as well.
Miami SP procedures
Buyer closed 5 transactions yesterday.
Trusted network only. Direct to sellers only.
Here are the procedures to close a SP sale in Miami:
1. Seller submit CIS, numbers with pass cos and SKR if one exists. Also provide signed genealogy for Seller SiDE consultants.
2. Buyer does due diligence.
3. After initial due diligence a TTM is scheduled
4. At TTM Seller presents either the bonds or the SKR to the Buyer.
5. If it is an SKR, the Seller and Buyer rep got to warehouse and authenticate the bonds. If it is just the bonds, with no SKR the Buyer Authenticates at the TTM.
6. After authentication the Buyer will show POF. The Buyer and Seller contract and schedule a closing within 6 business hours.
7. Buyer and Seller meet to close the transaction where Buyer takes possession of the bonds (or SKR) and the Seller is paid.
8. This is cash and carry with Global Tax Immunity.
This all happens within 24-48 business hours.
Price is at least $350 million per bond, depending on bond numbers and if they are sequential.
-10% total commission
-5% CLOSED to bank and lawyers and authenticators.
-5% OPEN for buy and sell side.
-Buy side is 2.5%
Sell Side is 2.5% we have to pay team that is direct to buyer team and my team, which leave 2 boxes total of 4 boxes
---