Floating House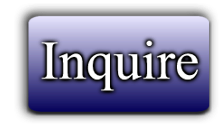 ---
Floating House
This is a show house.
Compact, next-Gen solution
Unique technology is completely different to anything else on the property market.
By using mobile and modular technology our product can be transported to every place in the world.
The whole structure is made of separate floating modules. How many and what configuration is decided individually for every project.
The standard of the equipment also depends on the investor needs and the envisioned function of the object. This can be either a five star luxury apartment anchored in a remote corner of the world, offices, a restaurant or a floating house.
The optional equipment of every module includes air source heat pump, floor heating, biological water treatment plant and LED illumination. It is also possible to utilize Eco-friendly solutions such as photovoltaic collectors, solar panels and water or wind turbines.
Both the functionality and the standard of the module make it akin to civil engineering. Despite the innovational approach it's a normal house that floats on water.
Floating houses are constructed with the use of prefabricated composites, which are light and characterized by remarkable level of thermal and acoustic insulation rate.
Composites are fireproof, resistant to humidity and salt, and non-corrosive. The composite technology is widely used in automobile, aviatic, rail and, undoubtedly, in watercraft industry.
€220.000,00 (net)
Basic version (interior for further arrangement and finishing)
80 m2 + roof terrace Year constructed: 2017
Length over all: 12m
Length at waterline: 12m
Beam: 7.55m
Maximum draft: 0.20m
Bridge clearance: 3m
Hull material: Composite
Hull colour: White
---