Copper Wire Scrap Millberry (Philippines)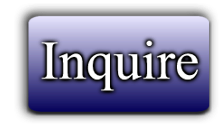 ---
Copper Wire Scrap Millberry offer
We have office in Subic Philippines and we will personally oversee loading and shipping
100% safe
Copper Wire scrap Millberry 99.9%
Philippines Origin
We now revise our offer to USD 4750 per ton CIF
You can offer to your buyer accordingly.
The offer is valid until sold.
Minimum shipment 200 tons
Monthly availability 800-1200 tons
Long-term contract acceptable at USD 4900 per ton
Procedure
1. Buyer have to sign contract
2. Buyer have to provide transferable LC draft from his bank or TT or we can accompany you to view (need PO and 10% deposit to show serious )
3. Buyer can visit after signing contract
4. When he likes the material and still want to buy then he have to apply LC
5. We will start loading on active LC
Pictures of stock available on request.
---