GameXBike Fitness Cyclettes, brand new EUROPE JUNE 23 17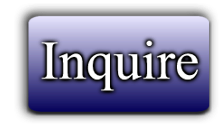 Catalog #85296
Catagory:
Sports / Outdoor/ Camping
Dragon's Price: 198.00 EUR
Date Added: June 23, 2017 22:51
Quantity: 150
Page Views: 1
---
GameXBike Fitness Cyclettes, brand new EUROPE JUNE 23 17
Please when replying do not modify the subject of this message.
If you want to be removed from this mailing list, please reply to
this email with the word Unsubscribe in the subject line.
Brand new GameXBike, model GXB-AD01R - red/black exclusive custom made product
This is a special model of cyclette with an exclusive patent, made for use with the most known game consoles and PCs, allowing the user to play games and stay fit at the same time .
150 pieces available
Sale price: € 198/pc
RRP: € 299/PC
---