Business opportunity ADI representative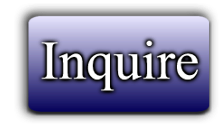 ---
Do you have a presentable office & company registration ?
Do you have just $2,750.00 available to invest in a massive opportunity ?
July promo on now.
Our firm is now 36 years in this trading business we promote sales from everything apples and aircraft to zoo supply,s.
All the hard work is done we have over 1,000,000 suppliers and website subscribers worldwide .
Simply put we have more business then we can effectively handle.
If you want expand an existing business we need representatives worldwide ASAP.
What you get .....
1.) exclusive country representation for everything we are offered daily see here http://asiandragonintl.com/asp/welcome.asp
2.) you will have a mirrored web site that will direct all clients from your country that visit our site to you and your site
3.) you will receive direct enquiries and any enquiries we receive from your country will be directed to you
4.) you will be given an @asiandragonintl.com private email address (we do not use public email address ) making you professional .
5.) we will assist and train you all the way to deal in products foreign to you
In other words you will deal with all the clients we only need deal with you .
You will enjoy profit sharing on a case to case basis.
What you need;
1.) A presentable office. It doesn,t need to be big but a place clients can visit.
2.) An Asian Dragon logo will need to be presented on the entrance
3.) $2,750 registration fee which shows us your serious and covers the first years web site and hosting
Any questions ? Just ask .
Not available : Philippines , Cambodia , Australia, UK, Dubai .
---