VENTA INDUSTRIA CARNICA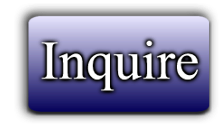 Catalog #86337
Catagory:
Commodities
Dragon's Price:
CONTACT US
Date Added: July 31, 2017 04:19
Page Views: 1
---
VENTA INDUSTRIA CARNICA
Attached information of this asset indicating the following apart from the data contained in attachments.
1.- The abattoir industry is without activity at the present time and is the only one existing in the zone, reason why all the sacrifices of cattle must be taken to another industry much more distant and it is easy to think that all that cattle was processed in this one with full Safety when starting up again. made and located in Europe.
2.- It has all the sanitary permits, but they have to be updated.
3.- It is valued at about 4,500,000.- €, but currently its owner sells it at 3,500,000.- €
In the price includes a commission of 3% for buyer side / we are on seller side
---