HAMMER Fitness Equipment, Customer Returns europe nov 9 17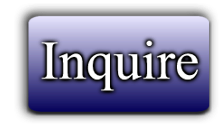 ---
HAMMER Fitness Equipment, Customer Returns europe nov 9 17
Fitness Equipment
CUSTOMER RETURNS STOCK -
Stock available: 88 pieces
Take all 88 pieces for €219/pc!
For more details please check the list below.
FINNLO Elliptical Cross Trainer Ellypsis E3000
RRP: € 1.999,00
Finnlo EXUM III Ergometer F 3157
RRP: € 629,00
We promote a batch of Hammer fitness products.
Stock quality:
Any or all the following types:
(a) Manufacturer Returns stock - goods returned to manufacturer by their customers as being faulty or defective in some way which, for some reason, cannot be returned to the original supplier
(b) Warehouse / Store Damaged goods - goods which have suffered from accidental damage within the distribution system. The goods themselves may be damaged, or it may simply that the packaging is damaged;
(c) Partially complete / incomplete goods - includes multipart goods where one or more components are missing.
Goods are sold on an ,as is, basis.
We do not have a breakdown of how many are faulty/working, or how many are complete or incomplete.
Stock available: 88 pieces
The stock is located in Germany.
Prices are ex-VAT and ex-works
---