Vertical and horizontal installation solar street light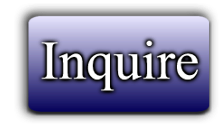 ---
Vertical and horizontal installation solar street light
We,re introducing you a new series of more modernized hawk and swan style solar lights.
They,re fantastic, really.
They come in two versions: a vertical mount or a horizontal mount.
All aluminum alloy.
They also have an amazing range of LED power from 15 to 100 watts on the vertical mount and horizontal mount
This model is tailor for govermoments solar street lighting project , special for US and EU market. (with 360 adjustable solar panel)
Original One mould to two style----.
The series is ADI's flagship model, tailor made for government solar street lighting projects.
It features all of its components fully integrated within an attractive and compact design. It combines a highly efficient adjustable solar panel with a 'smart' and 'intelligent' charge controller to energize a high capacity lithium-ion battery that supplies power to the Super-Bright Bridgelux LEDs.
Dual Power Supply capability is available. Using the optional Electricity Hybrid Controller, The Hawk can automatically switch from 12 VDC Solar Power to 220 VAC Grid Utility Power whenever the battery may run too low. The Hawk Solar and Hawk Hybrid Solar are your best tools to seize the solar street light market.
Order Min 500 units for country exclusivity
The SWAN series is ADI,s newest design patented product, especially created for horizontal installation on single arm or double arm street poles.
This latest generation of super-efficient solar street lights shares all of the high technology characteristics of the Hawk, but employs a side mount for flat surface wall mount brackets or horizontal pole arms.
Displaying a modern and elegant Swan appearance and possessing a fully adjustable solar panel, Swan series design principles elevate solar street lighting All-in-One standards to newer heights of beauty and performance. Reliability & Efficiency & Easy Installation are key components of high quality design features that will provide many years of outstanding performance and operational dependability.
---