Seeking investor dome house display village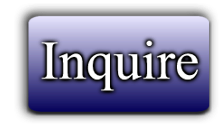 ---
Seeking investor dome house display village
Due to huge interest in these received we have decided we need to establish a model / display village
In an easy centrally located area .
Since we have a new and well presented office in the subic economic zone its been decided this would be ideal .
Land can be leased cheaply
Right now buyers want to see the units and to do so we must send them directly to the manufacturer and here is where the system breaks down because the customers deal directly no matter what precautions we take .
The manufacturer agrees they are good at manufacturing but not at marketing and many buyers do not wish to travel to Korea.
We have not done projections yet first we need to confirm an interested investor .
We would build around 6 different models and have them fully furnished and set up with decor we would have one model half built to show the process and raw materials
The display center would look like this and include one of each of the models
ask for complete detailed overviews ....
There is a massive market and several clients wanting exclusivity for their territory a number of resorts have expressed interest and want to inspect .
We seek investor NOT loan for $250,000 for this the display will be completed within 120 days
Investor will enjoy 60% ROI until his $250,000 is returned in full. He will them maintain 40% ownership and profit for life .
   
---