strong structure solar motion sensor light for pathway&streets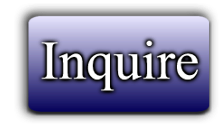 ---
strong structure solar motion sensor light for pathway&streets
IMPORTANT NOTICE : Over the next several days we are changing our mailing system over to a new program. Our mailing list comprises now of over 1,000,000 subscribers many of who have been listed since the inception of the ADI VIP mailer. The new program is not converting a small percentage of subscribers in which the system has auto converted to names i.e. if your name is johnsmth@yahoo.com our system may have converted you to John Smith these subscribers may NOT be automatically converted to the new program due to some glitch in the software, if the mailer ceases to arrive for a few days kindly drop us an email and we will manually add you to the new mailer.
If you do NOT wish to remain on our mailer kindly email us with remove me in the subject line.
we appologize for any inconvienance caused through our upgrade and our new hand carried device friendly web site will soon be on line. Wait for it its great !!!
120 ° beam angle, can provide much wider
effective lighting area. Anti-glare design,
more uniform lighting.
Sensing range up to 12 meters.
---