Invitation to stay on or remove from VIP aircraft mailer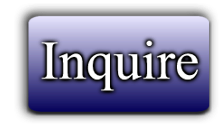 Catalog #92577
Catagory:
Aircraft
Dragon's Price:
CONTACT US
Date Added: March 05, 2018 02:31
Page Views: 1
---
Asian Dragon Inc VIP aircraft mailer
VIP aircraft mailer of Asian dragon Inc
We have upgraded our computer system in an effort to serve clients better.
Our new handheld device and phone friendly site will soon be on line.
However in doing so the computer has recompiled our VIP mailer, the system has included all those that we have communicated with in the past 37 years of business.
1.) If you have in the past requested to be removed from our mailer or if no longer wish to be on our mailer, please respond with REMOVE ME PLEASE
2.) if you receive same mailer more then once let us know so we can remove any duplicate address
We do not wish to SPAM you.
If you have sent us an email in last several days and have not received a reply kindly resend now.
We apologize for any inconvenience.
We welcome all offers and requests. We have a substantial and well placed mailer compiled from almost 4 decades in this business made up of the best in the industry. If you are buying or selling we can most likely assist you.
A320 Brake Assembly P/N C20225508SN 04255 (51% Life Rem) currently for sale. The unit is stock ready to ship. We are looking for reasonable offers on this unit.
Also available with a short lead time:
QTY1: P/N C20225510 100% Life Rem. Available for sale. L/T 2-3 Days/FOB FL
QTY4: P/N C20225510 9 0% Life Rem. Available for sale. L/T 2-3 Days/FOB FL.
2018 NEW AIRBUS A320
New Option: Aircraft for sale A320CEO /& NEO (2018). Airbus developed a new version of the A320,
Called A320neo, for new engine option, based on more efficient engines, at least partly in response to the
Threat posed by Bombardier Aerospace,s development of the CSeries airliner, with which Bombardier hoped
To compete directly with Boeing and Airbus for the first time. The choice for new engines include the CFM
International LEAP-1A and the Pratt & Whitney PW1100G. Though the new engines will burn 16% less fuel,
The actual fuel gain on an A320 installation will be slightly less.
Price:$55,000,000
9 Brand new BOEING B737MAX8 (Boeing-737 MAX 8) - price: $59,500,000.00
---