F5 Fighters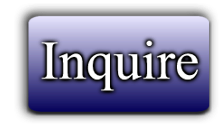 Catalog #92898
Catagory:
Aircraft
Dragon's Price:
CONTACT US
Date Added: March 11, 2018 23:56
Page Views: 1
---
F5 FIGHTER
Subject unsold or market withdrawal
NORTHROP F-5E/F TIGER II Light Tactical Fighter
We can supply immediately a manned or non manned air commando squadron of F5E/F Close Air Support Fighters total 8 units 6 fighters and 2 trainers to train local pilots to ops conversion in flash along with about 500 x Mk 82 FF bombs and 5000 x 20mm shells .
Unmanned delivered 6 F5E + 2 x F5F.
Package : 6 x F-5 E/F ( low time less than 5000 hrs TTSN) + GSE support + 500 Mk 82 + 5000 x 20mm shells : $3 M Immediate delivery subject to US DOS re-export clearance
- Manned option12 pilots including 04 instructors and 12 techs ( Mexican,Moroccan,US and Brazilian nationalities ) : minimum 6 months contract / $1350.000 per month
In 2000 the F-5s were deactivated but reactivated in 2003 as the Tactical Air Reconnaissance Squadron and Reserve.
In 2015 the F-5s was pulled out of service UT some were kept in storage.
The aircraft have been meticulously maintained throughout their lives.
All records are available but are in such volume that it would be impossible to mail.
The records are fully available for escorted inspection along with the aircraft at any time.
***************IMPORTANT NOTE***************
This e-mail and any attachments may include technical data subject to the U.S. Arms Export Control Act (22 U.S.C.Sections 2751 and following) or the U.S. Export Administration Act of 1979 as amended (50 U.S.C. App. 2401 and following). Technical data covered by these laws may not be exported or disclosed to non-U.S. Persons without first obtaining an export license. Violations may result in criminal civil or administrative penalties.
Defense items are subject to final destination approval and granting of an export license issued by exporting country,s authorities
---