Invest in cement project excellent ROI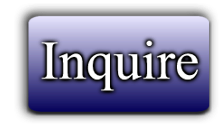 ---
We have orders for over 1,000,000 MT of cement monthly for Philippines with confirmed PO,s
We have orders of over 20,000 MT for Cambodia monthly
Other sales pending internationally
We have leased a huge warehouse in Subic economic zone and have processed all permits and have achieved ISO certification.
We have negotiated exclusive contracts with Asia,s premier cement supplier at excellent prices
WE need urgently an investor and/or line of credit to enable us to rotate the cement and have production whilst shipments are on the water .
Needed $3.5 mil fast ROI.
Projections available on serious request let us know if you are RWA investor.
Please no time wasters the project has started we can only entertain persons or firms willing to sit face to face and finalize we have lost much time with two time wasters already.
Welcome to visit us in Philippines and /or Cambodia
ROI for investor is EXCELLENT !!!
Requirement is URGENT.
---