3 x Airbus A 321 airliners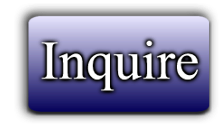 Catalog #93838
Catagory:
Aircraft
Dragon's Price:
CONTACT US
Date Added: April 03, 2018 22:19
Page Views: 1
---
We are able to offer you
• 3 x Airbus A 321 airliners
This corresponds to an average list price of USD 129.5 m, a
Net price of USD 92 M.
We can give you the final sales price and the exact delivery date once you have completed a
Loi and mandate
This Offer is without obligation unless fortified by Down-Payment into IATS Escrow account or
Any other acceptable payment procedure within four weeks. All down-payments are credited
Against the total purchase price.
Deliveries are subject to obtaining export approval. Our standard aircraft acquisition
Procedure applies.
• Offer includes training for two pilots and one maintenance engineer per airplane.
Down-Payment for narrow-body airplanes: US$ 1.0 million each.
#safg
---