Seeking investor house display village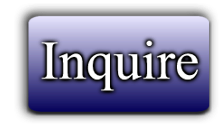 ---
Seeking investor proposed house display village ......
Asian Dragon Internatiuonal (ADI) homes solution for low cost & affordable housing display ..........
" A basic need for anyone is to have a roof over your head,
Due to huge interest received in our low cost and prefabricated housing we have decided we need to establish a model / display village in Phnom Penh
Since we have a new and well presented office in a centrally located area which has an available (to rent) vacant block directly next door its been decided this would be ideal however time to acquire it is extremely limited.
Potential buyers understandably want to see the housing units of interest.
To do so we must send them directly to our manufacturer (if they have a house available for show) and here is where the system breaks down because the customers invariably deal directly no matter what precautions we take .
The manufacturer agrees they are good at manufacturing but not at marketing and many buyers do not wish to travel to China, the manufacturers are also not so keen on entertaining our clients without our being present so we must bear the cost of visa, travel and accommodation not to mention the loss of valuable time in the hope of a sale. It must bbe noted in the past we have spent considerable sums travelling to China to accompany clients only for clients to photograph the production site and collect business cards, they then contact our suppliers directly once they return home, this has caused substancial losses for our firm.
We no longer allow client inspection without a signed contract and deposit refundable only if they are dissatisfied with the inspection (for good cause)
circumventure in this business has unfortunatly becoiome the norm.
We have not been able to guess at projections yet as it really is unknowen, we can only guage the projects potential from the many,many interested clients we have discussed projects with.
We intend to build around 3 to 4 different model houses and have them fully furnished and set up with decor to show finished accommodations can look and feel
1. Container house example http://asiandragonintl.com/asp/invent.asp?Action=Item&Ident=92751
2. Our fantastic low cost house http://asiandragonintl.com/asp/invent.asp?Action=Item&Ident=93908
3. Our most popular container house http://asiandragonintl.com/asp/invent.asp?Action=Item&Ident=93791
4. A midrange and resort style home this new and exclusive design would be ideal as it suits urban housing and resort housing and has attracted unpredicted interest worldwide http://asiandragonintl.com/asp/invent.asp?Action=Item&Ident=93887
We would also have one model half built to show the process and raw materials. Similar to as below
Our display homes will be a great place to explore and experience our beautiful, contemporary designs.
Our display homes will be designed so that when clients walk into them they will be impressed by the design and well utilized spaces.
We will stage the display homes so clients can feel and see what makes a house a home, no matter if a low cost or mid range house we want people to love and have pride where they live.
At our proposed house display center we can help everyone from the Government low cost housing requirements to NGO,s and contractors. We have an ability to create a home not just a house that no matter the low cost will be uniquely theirs. Our management has a over 35 years experience in construction and renovation and can help make customizing any home easy.
We will print well made catalogs of various designs and floor plans and have several models on display .....
Allowing clients to explore and consider our extensive range of product choices all under the one roof.
There is a massive market locally and several firms are wanting exclusivity for their territory,s not only here in Cambodia but in several countries. A package deal offering a deduction of airfare & hotel will be developed for genuine buyers that want to fly and see our houses.
A number of resorts have expressed interest and want to inspect houses of interest. these is for example considerable interets in this home exclusive to ADI
We seek an IMMEDIATE ready , willing and able investor
We are NOT looking for a loan, we only need $150,000 for this display center and it will be completed within 90 days.
Investor will enjoy 60% ROI from all sales until his $150,000 is returned in full. He will then maintain 30% ownership of the project and profit for life .
   
---