Brewery in capacity investment opportunity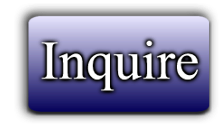 ---
Resurrection Plan
Here is a different offer for anyone in the brewery business and wants to expand ...
Resurrection Plan
Much work has been done on due diligence and the project is confirmed NOW AVAILABLE for immediate investment
This assessment was done by Smart Brewery of Czech Republic and they estimated for 7.4 million Euros to revive the brewery in capacity of producing 520,000 Hector liters per year which is about 120 million bottles of beer every year.
This brewery is in capacity of producing 1.2 million Hector liters which is about 250 million bottles yearly but they want to start with half then upgrading to meet up with full production capacity in a short time.
Premier breweries was among the top 3 breweries in Nigeria about 25 years ago but it was unfortunate that the brewery was own by a state government and wasn,t managed properly but now they have sold the larger part of it to Prince Arthur Eze who is the largest oil mogul in Africa. He is now looking for investors that will finance and revive the brewery then manage it with their experts to recoup their money from profit and keep managing it.
Please if you have interested partners let,s work on this and we can invite them to Nigeria to meet with Prince Arthur immediately.
---