Sale offers Stainless steel wire/Hylift K16 Galvanized wire rope/Steel wire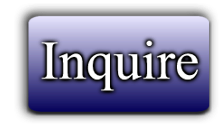 ---
Sale offers Stainless steel wire/Hylift K16 Galvanized wire rope/Steel wire
We are please too offer as below:-
All material available in USA
1st offer:
This lot of Stainless Steel Wire Rope is unused surplus and is no longer needed for the company,s operations.
Item Description Quantity Spool Length Total Length
AISI 316 Stainless Steel Smooth Wire - .092 diameter 15 spools 15,000 feet 225,000 feet
AISI 304 Stainless Steel Smooth Wire - .092 diameter 3 spools 15,000 feet 45,000 feet
Total length: 270,000 feet
Each spool weighs 165 lbs
Total weight: 2,970 lbs
Quantity: 270000 Ft
Price: ONLY $29,000.00
2nd Offer:
This 34mm Hyllift K16 Subsea Galvanized Wire Rope is available as asset recovery for it,s owner, Please see details:
Description: Hylift K16 (Galvanized) Subsea Wire Rope 35(W) x K7
Grade: 2160 N/sq mm
Diameter of Rope: 34.00 mm
Actual Diameter: 35.00 - 35.24 mm
Quantity: 10,000 Ft X 1 Reel
Net Weight: 60,000 Lbs.
Country of Origin: Korea
This reel of cable was manufactured for an offshore customer, but was never shipped, as they canceled the order and left cable in seller,s yard. Cable was manufactured under special specs and can be used in sea water, due to coating placed on it. Please see pictures for an idea of current condition. Seller has the right to reject all bids. Location will load onto buyer,s truck. Buyer, must verify quality before removing unit from the location.
length 10000 Feet Reels
Asking price $65,000.00 (market whole price above $100k)
3rd Offer:
This Steel Wire is being sold for the owner. We will have additional photos to come.
Steel Wire
28000 Lbs
Price: $19,000.00
8 Rolls Total
Terms and conditions:
Above mentioned prices based on Ex work prices please offer your reasonable counter prices.
Freight cost toward Karachi/Dubai/indian $ 2500 to $2700 40ft container
22 to 25 MT adjustable 40ft container.
Payment terms 50% advance and 50% against BL copy
L/C at sight also acceptable but buyer have to bear the seller side L/C expenses (Seller will provide bank receipt of L/c expenses).
Subject offer prior to sales.
---