Brand New BBJ 1 Aircraft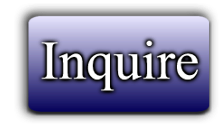 Catalog #94928
Catagory:
Aircraft
Dragon's Price:
CONTACT US
Date Added: May 06, 2018 22:07
Page Views: 1
---
Brand New BBJ 1 Aircraft
For Sale: Brand new Boeing BBJ 1 just finished last week! It has the New Generation Split Scimitar Winglets
enabling it to make 6,000 Nautical Miles. It has a low cabin pressurization modification, 3 lavs, shower,
Master Lav, Master Bedroom, Dining/Conference Room, First Class Section, Full Baggage/Cargo bin below.
Owner agrees to paint aircraft exterior with Clients Colors and Insignia! All commissions paid! We are selling
this jet for $92 M USD.
This VIP jet has a longer range then an Airbus ACJ
a320 VIP (4950 NM). 3 pilots, 2 flight attendants, 24 seats. To make the maximum range the aircraft cannot be filled
with a full load/compliment of passengers the same goes for an Airbus a320.
Note: AD's and the engines are enrolled
in the GE On-Point program. The aircraft is
covered under manufacturers extended
warranties until June 2020.
---