All-in-one solar led street light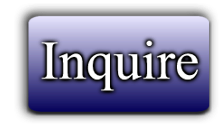 ---
All-in-one solar led street light
ADI,s all-in-one solar led street light, I,d like to send you the price list in the attachment for your reference, please check it, thanks.
For the 20W and 30W small wattage, they are selling most and widely used in parking lot and public garden areas.
They,re made with PIR sensor, 30% and 100% two working mode from dusk to dawn automaticly, when people come, it is 100% brightness, when people leave, it changes 30% brightness.
3 rainy days backup and 12 hrs working time per night is fine. And we can offer 3 years warranty for the battery, led etc.
We have developed new type all-in-one solar led street light with high cost performance, 15W-80W available, made with LiFePO4 battery with 3 years warranty for the complete set, and we can make them with a remote controller as the following picture,
The functions as following,
T is for time control
I is for induction mode
TI is for time control and induction control, the first half of the night is time control, the second half is induction control.
---