New promotion sprayer drone ADI10-608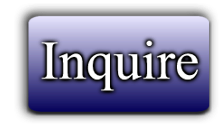 Catalog #95525
Catagory:
Commodities
Dragon's Price:
CONTACT US
Date Added: May 18, 2018 19:14
Page Views: 1
---
New promotion sprayer drone ADI10-608
Our supplier have luanched big dicount promotion price for the model ADI10-608.
10-608, 6 axis 8 propellers,
10 liters, four high pressure nozzles,
Spraying efficiency: 4-5 hectares per hour,
Spraying span: 5-6m
Original price $8,700
Promotion Standard kit price is $ 7,700
Including ready to fly drone, two pcs 16000 mah batteries, new remote controller, 8-way charger tool kit, packing case. tool kit, autonomous flying APP, DCU and some extra spare parts.
Quantity : Only 9 sets drone has the promotion price, if you want to order, please be as quick as possible!
---