Europe June 29 18 BRANDED-TOYS-AND-GAMES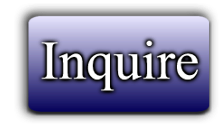 Catalog #96826
Catagory:
Toys
Dragon's Price: 15,900.00 EUR
Date Added: June 30, 2018 21:37
Page Views: 1
---
1331-BRANDED-TOYS-AND-GAMES europe june 29 18
Please, find attached Toys & Games Packing lists (List 1 and List 2 in same Excel).
Your Minimum Quantity is one full mixed truckload selected from either List 1 or List 2,
It depends if you select large volume items such as some garden toys that would fill up your truck, so you would pay less over less loaded quantity.
Ref 1331
Branded Toys And Games
Huge Overstock of Branded Toys & Games for Sale
Assortment : mixed pallets
​Quantity 1 : 152,217 toys (please ask for full inventory)
​Quantity 2 : 495,998 toys (please ask for full inventory)
​Condition : Grade A1 New, European branded with barcodes​ in original packing ​
Origin : combined overstock ​from large ​European Toys dealer​s.
Full price Euro 15,900 ​ EXW ​per full​ mixed ​ truckload ​
Restrictions: No Restriction
Ex-works: EU
---