Selling BBL plane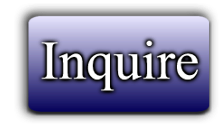 ---
Selling BBL plane
Based in Sloveniya.
Price 550.000 euros+ buyer side brokers commissions if need it predicted maintenance costs about 250.000 Euros
Aircraft is grounded for two years, but one month ago the boroscope inspection on the engines was performed and they do not have corrosion
Documents were stolen by the last operator, but aircraft was on CAMP/Cescom system. We have the last status (print) from the CAMP. And probably in the CAMP are available aircraft maintenance records.
In additional the last CAMO Post Holder he said he spoke with the Slovenian CAA (aircraft is in S5 register - Slovenia) and the airworthiness shall not be a problem. Predicted cost about 20.000 EUR.
At the the aircraft Will be fresh from Inspection Docs.
CAMP report / status of the aircraft in attachment
All the documents Will be issued new by CAA and the seller is the bank.
If the buyer Will decide to go on he Will give authorisation as his representative in the bank. There need to be signed NDA first and after that we can require documents from the bank.
CAMP/Cescom are together. I attached you Cescom reports 10 & 20
Last known flight and Aircraft and Engines Total Time:
AIRCRAFT 2957:36 2072 12-Jul-2016 1:18
ENG 1 2957:36 2072 12-Jul-2016 1:18
ENG 2 2957:36 2072 12-Jul-2016 1:18
In additional in the attachment you can find Aircraft Certificate of Airworthiness, Cerificate of Registration, Noise Certificate and last ARC (expired in July 2016).
#info
---