Sugar Cube Production Mill Line PRICE REDUCED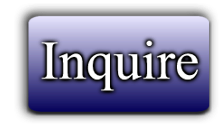 Catalog #97247
Catagory:
Commodities
Dragon's Price:
CONTACT US
Date Added: July 22, 2018 00:41
Page Views: 1
---
Sugar Cube Production Mill Line PRICE REDUCED
SUGAR CUBE PRODUCTION MILL LINE
1) Sugar Cube Machines
There are 3 sugar cube production lines. Two of the lines are working together and the third can be run separately. All three machines can work together if desired and can produce the sugar cubes with exact size. Press molding and robot heads of the machines are completely new means that the machines became like brand new. The sugar presses are extremely long lasting if they used carefully and preventing from moving the metal parts into crystal sugar. (At least twenty years)
Each machine can produce (one product line) 11.000 to 12.500 boxes of sugar cubes averagely. Each machine can produce 460 to 520 boxes of sugar cubes per hour averagely. Machines can produce 750 g or 1000 g sugar cubes boxes depend on the need.
There are 360 pieces of sugar cubes in a box of 750 g.
Box dimensions are 205 mm x 92 mm, h.32 mm.
There are 360 pieces of sugar cubes in a box of 1000 g.
Box dimensions are 205 mm x92 mm h.51 mm.
There are 420 pieces of sugar cubes in a box of 1000 g.
Box dimensions are 205 mm X110 mm h.44 mm.
These machines can produce sugar cubes in the above sizes and weights according to the need. The production is made under hygienic conditions in every phase with fully automatic machines without being touched. The facility can operate 24 hours non-stop.
2) Sugar Cube Machine (Without Robot Head)
This product line is filling cube sugar freely into the boxes. Its capacity is between 12.000 kg to 13.000 kg. The average capacity is between 500kg to 550kg per hour. The sizes of the cube sugar that this machine can produce are 15 mm x 15 mm, h.10 mm. These sugar cubes produced in this machine are especially used in the wrapping machine to produce single flow-pack sugar cubes. In addition, it is possible to produce sugar cubes in this product line into boxes of bulk 5kg and 10kg or into sack. This machine can make fruit flavored sugar cubes.
3) Crystal Sugar Packaging Machine
This granulated sugar filling machine is fully automatic and has four separate electronic weighing units and has a digital touch screen. This machine can fill into 1kg, 2.5kg, 5kg and 6kg package sizes and is capable to fill the package types OPP, SPP and Polyethylene packaging. The capacities are for 1kg 15-16 packages per minute; for 2.5kg 13-15 packages per minutes and for 5kg 10-12 packages per minute.
4) Single Flow-Pack Sugar Cube Wrapping Machine
There are 2 pieces of wrapping machine, which can work separately with automatic feed unit and a turntable. The capacity is 350-400 pieces of single wrapped sugar cubes per minute. This machine can wrap fruit flavored sugar cubes. Packaging types can be paper or OPP optionally.
5) Stick Packaging Machine
For one jaw unit the machine can produce 60 packages per minute of both 3g and 5g stick sugar. Packaging types can be paper or OPP.
6) Shrink Machine
There are 2 pieces of shrink machines. In particular, this machine is used to make boxes into shrink. In addition, the sugar boxes can be shrink with ice filming package style. These machines are run according to demand.
7) Automatic Box Taping Machine
This machine is especially tape 15 or 20 pieces of sugar cube boxes depending on demand and market conditions. The upper and lower sides of the parcel are taped very quickly and automatically.
8) Automatic Box Strapping Machine
This machine can be used if required by strapping the boxes with plastic rings tightly to provide ease of transport and shipping. The facility has 2 pieces of this machine.
9) Sugar Mill
This machine is granulating the defective cube sugars into crystal sugar, which can be processed again as a raw material. This mill is a high-speed jaw crusher. Can make powdered sugar if required. In addition, it can be used to increase the density of sugar cubes by adding enough quantity into the production line on demand.
10) Compressor
Automatic machines are working with pneumatic air. An airscrew compressor and air dryer brand named Atlas&Copco is located in the facility to ensure clean. In addition to this one, there is a small compressor piston as a backup.
11) Other Machines and Auxiliary Equipment
Auxiliary equipment at the facility is:
a) A conveyor belt that is carrying sugar sacks from truck to the depot.
b) The vertical packing machine to package of crystal sugar less than 1kg.
c) The dehumidifier is used especially to get moisture of the flavored sugar cubes.
d) The bag mouth-sealing machine. Can be used to seal PVC packaged products individually if required.
e) Pallet truck to move parcels in this facility.
f) Plastic boxes. These boxes are used to store single wrapped sugar cubes or flavored sugar cubes.
g) Electronic weighing machine. Weighing units are using to control the weights of the products manufactured in this facility.
NOW PLANT IN PACKAGE DEMONTAGE
Approxximately 5-6 Containers 40'
PRICE REDUCED NOW !
NOW PRICE : 545.000 €uro Fob for net us + in Montage Service of Buyer Country, Running delivery will be
MACHINE LIST
NO TYPE AMOUNT VALUE DESCRIPTION
1 Cube Sugar Production Machine with Complete automatic silo 2 Imported robot head with reconditioned molds
2 Cube Sugar Production Machine with Complete automatic silo 1 Origin Local robot heads with reconditioned molds
3 Cube Sugar Production Machine with Complete silo 1 Origin Local - without robot heads
4 Single flow-pack cube sugar wrapping machine 2 1 Imported - 1 Origin Local
5 Screw Compressor (with drier) 1 Atlas&Copco - Imported
6 Crystal Sugar Packaging Machine with complete silo and 4 electronic weighing machine 1 Origin Local
7 piston compressor 1 Origin Local
8 Shrink Machine 2 Imported
9 Vertical Packing machine (for 1 kg packages) 1 Origin China
10 Crystal Sugar Stick Packaging Machine 1 Origin China
11 Automatic Box Taping Machine 1 Origin China
12 Automatic Strapping Machine 2 Origin Taiwan
13 Shrink Machine 1 Origin Local
14 Dehumidifier 1 Imported
15 Sugar mill (with jaw crusher) 1 Origin Local
16 Electronic weighing machine 3 Origin Local
17 Crystal Sugar sack carrier conveyor belt 1 Origin Local
18 Bag sealing machine 2 Origin Local
19 Trans Pallet Trolley 2 Origin Local
20 Forklifts 1 Import - Stanberk Brand
21 Plastic Product case 330 Origin Local
22 Plastic Case 330
23 all available spare parts & accessories
---