Coin wifi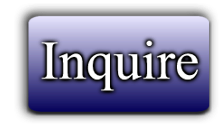 ---
Coin or note WiFi
The price for the coin wifi is only USD 488 FOB Shenzhen,China. MOQ is 10 units
Our "Coin WiFi" is a unique WiFi hotspot that can bring you the simplest public wifi service in the world.
No inquiry no user name and no password is required.
Just tap your smartphone (or tablet/laptop) on the device insert coins (or note) then you can enjoy WiFi Internet service.
As you know everyone has a smart phone but NOT everywhere has WiFi.
There is a gold mine in this huge gap between the WiFi needs and the WiFi coverage.
" Coin WiFi" is a perfect tool for those people who want to get money from mini Internet business in public places like: restaurants,hotel, halls,bars,coffee shops,hospital waiting rooms,school / factory dormitories,apartments…rail or bus stations , taxi waiting areas, shopping mall airports the list is endless
---