Closeout Countertop Water Filters ( NICE! ) Crazy Low Price to take all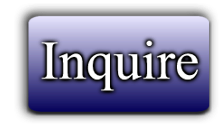 ---
Closeout Countertop Water Filters ( NICE! ) Crazy Low Price to take all
Special Closeout Opportunity
Counter Top Water Filters
First Quality Condition
Made In Canada
Six Per Case - Retail Ready
Assembles from the box in less than two minutes
Crazy Low Price
Total Units Available 2,000
CRAZY SALE PRICE TAKE ALL $ 4.90 Each
Estimated Retail Value $18- $ 29 each / $36,000 - $58,000
If You Want Them All
Email PO Now to Lock It In!
Subject to Prior Sale
(won't last long 251.970.1100 x 212)
In Stock - Ready to Ship
Aqua Life Portable Counter-top filter System
Perfect for RV's, Travelers, Off-g
To every faucet in your home for healthy filtered water
Your RV, Hunting Camp, Van, Home, anywhere there is a faucet
And you want clean filtered water
Quickly adapts to most sinks, making fresh, pure water easily
Accessible when you're on the go...
Filter Cartridges Included Unique dual-filtration system
Increases surface space for more effective water filtration
Completely portable, compact design, Use it almost anywhere
Filter lasts roughly 8-12 months, and filters approximately
500 gallons of water
Replace filter when flow diminishes Easy-to-grip knob lets you
Switch from unfiltered to filtered water...
Provides superior-quality water without removing minerals essential for young children and overall health
Great for drinking and cooking
Easy to install...
Includes:
Filter housing
One set of Filter Cartridges
Spout Faucet water-line
NSF certified to protect you from
Cryptosporidium & Giardia; Lead; Lindane & Atrazine; Mercury;
& Chlorine
Made in Canada
---